Fast track your master's in management with transfer credits from the Naval War College in this specialized program for Navy students.
The master's degree in management with a specialization in naval operations and national security at University of Maryland University College allows you to gain advanced operations and management skills while preparing for your next move up the career ladder. You'll build a solid foundation in human resources management, marketing, project management, public sector administration, and other areas to prepare for management-level roles in the military and private sector.
These program requirements are for students who enroll in the 2018–2019 academic year. For prior year academic requirements, visit the catalog archive in the Current Students section.
About the Management Master's Degree with Naval Operations and National Security Specialization
We've developed the naval operations and national security specialization curriculum in conjunction with military leaders to help you build expertise managing operations.
Management Master's Degree with Naval Operations and National Security Specialization Requirements
Our curriculum is designed with input from employers, industry experts, and scholars. You'll learn theories combined with real-world applications and practical skills you can apply on the job right away.
Program Admission Requirements
If you graduated from the nonresident seminar program of the Naval War College, you may be eligible to transfer 18 graduate credits toward a Master of Science in Management with a specialization in Naval Operations and National Security at University of Maryland University College. Conversely, if you are a graduate of web-enabled distance learning program of the NWC, you may be eligible to receive 12 graduate credits toward the same degree.
To participate in this partnership program, you must have completed one of the two qualifying programs with NWC. All coursework for the degree, including courses taken at NWC, must be completed within a five-year window. You must submit official transcripts from NWC for review, along with the transfer credit evaluation request form, to see if you meet the eligibility requirements.
At UMUC, we know how to serve those who serve us. We've been the primary educators of U.S. military members for more than six decades, and we have a proven track record of excellence.
Jeffrey Newbern
Director of Graduate and Partnership Programs
[UMUC is] very tailored toward the military lifestyle. They make it very easy for career students to work off the clock or on their own time to pursue their degree, and that's why I stayed with [UMUC] for the graduate program as well.
Jonathan Barnes
Master of Business Administration
UMUC's military-trusted faculty can help active-duty students modify deadlines around training exercises and deployments. It's important to communicate with your professors…. If it's not possible to continue in a class due to unscheduled changes in your duty status, advisors can assist with processing a military withdrawal.
Barbara Kessler
Military Spouse
Military Education Coordinator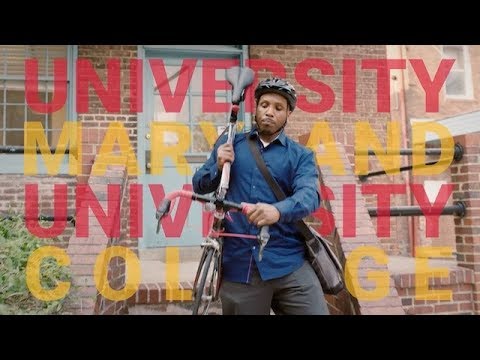 With 70 years of experience serving working adults, service members, and their families, UMUC knows what your unique academic journey entails: hard work, perseverance, and determination. Student success is what we are made for. That focus is why we are committed to having your back every step along the path toward achieving your educational goals. Step up to the challenge at UMUC.edu.
Student Clubs and Organizations
Type: Academic club
Available To: Undergraduate and Graduate

The Public Safety Administration Forum promotes the sharing of information about UMUC courses and activities related to emergency management and homeland security. It also offers a repository for career information, including job opportunities. Members have access to a current listing of conference and seminar opportunities. Finally, the forum provides its members with information on the International Association of Emergency Managers USA Student Region, UMUC Chapter.

Type: Student organization
Professional Affiliation:

Student Veterans of America

Available To

: Undergraduate and Graduate

The VeteransSuccess Club offers its members information and support on benefits, academics, and policies. Within the club, students can network with faculty, staff, and peers and share their stories. The VeteransSuccess Club offers online and in-person fellowship for active-duty servicemembers and veterans serving in the United States and abroad. Members work to ensure that students who are military-affiliated and veterans have a voice on campus. The club provides peer support and mentorship to aid students in academic success, career advancement, networking, and transition support.
Additional Information
All coursework for the degree, including courses taken at Naval War College, must be completed within seven years.